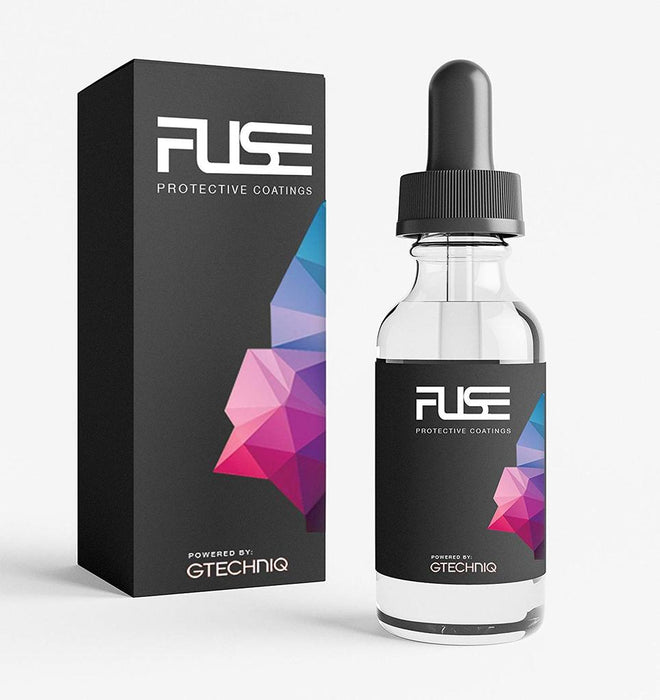 Ceramic Coating for Vinyl Wraps & Paint: Fuse Gtechniq
Sold out
Original price
$128.70
-
Original price
$188.50
PRODUCT DESCRIPTION
Tough protection for Vinyl Wraps and Car Paint!
Sizes:30ml for small to medium, 50ml for large & full size cars
Use it on: Gloss and Satin vinyl wrap finishes as well as directly on vehicle paint.
Protects against: UV rays, scratching, cracking & weathering damages.
Keeps: your gloss vinyl wrap shiny & protects it from fading & discoloring.
Helps to: remove tree sap, tar, and hard water spots easily.
Durability: 1.5 to 2 years. VinylPro chemically bonds to the surface to create a 9H ceramic layer.

How to use... 👇

Gtechniq of the UK has partnered with Vvivid to come up with a revolutionary way of protecting your wrapped surfaces!
Fuse VinylPro is a unique Ceramic formula will work on matte, textured and gloss films.
Cleaning is effortless and easy! Water, dirt, grime and other contaminants will glide right off your car for up to 2 years on a single coating!
HOW TO USE:
It is best to work in a well lit environment. Product should start to work after a couple hours.

Apply 6-7 drops to an application pad
coat the surface - 2ft x 2ft sections are advised
wipe off when product starts to flash or evaporate (within ~20 seconds
make sure all excess is wiped off