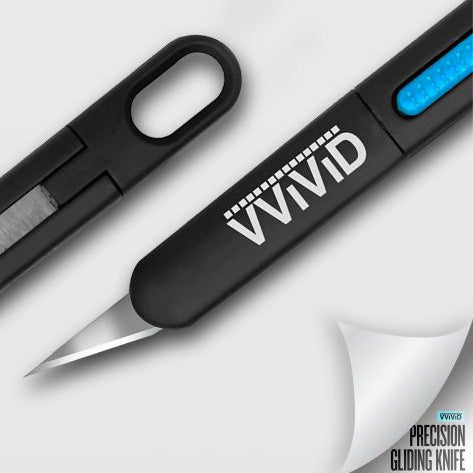 Knife: Precision Gliding Cutter
Sold out
Original price
$15.60
-
Original price
$15.60
PRODUCT DESCRIPTION
Precision Cuts: Designed to be held like a pencil, so you can draw your cuts with ease and precision.
Ultra Sharp: Cuts with the lightest pressure, for clean, non-ragged edges.
3-stage Safety Locking: Lock the blade shut, or expose the tip of the blade for popping air bubbles in vinyl; expose half, or all of the blade for other uses
Convenient Design: Retractable blade means there is no cap to lose, making it safe and portable. The flat-design prevents it rolling away.