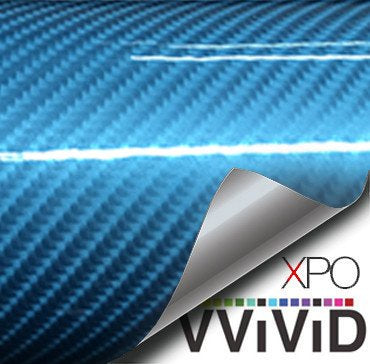 Carbon Fiber Tek R: Blue
Sold out
Original price
$0.00
-
Original price
$1,508.00
PRODUCT DESCRIPTION
The most Realistic Carbon Fiber!
Finish/Texture: High Gloss w. Self-Healing
Protective Top Layer: May have, remove to stretch and/or after installation.
Usage: Exterior & interior applications, cars, vehicles, boats, architectural.
Conformability: High
Skill level needed for installation: Low
Application Method: Dry only!
Adhesive: Air-release, repositionable, non-corrosive
Thickness: 6 mil / 0.152 mm
Durability: 5-7 years
More Product Info... 👇

Most realistic Carbon Fiber look on the market.
Also called 5D or 6D Carbon Fiber by other manufacturers & distributors.
The new Tek R features an enhanced adhesive formula that offers even more repositionability and ease of use
Superior durability and weather resistance.
Self-Healing: Tech R can sustain wrinkles minor scratches, and from heat (sun or heat-gun), it repairs itself quickly!
Vinyl and laminate are bonded in one tough, water-resistant layer that shrugs off bad weather, staying as glossy as the day you installed it.
Vvivid+ films are rated to last 5 to 7 years externally & up to 10 years for interior applications.
Exterior application longevity depends on sun (UV) exposure and strength. The closer it is to the equator the quicker the vinyl will fade.
Colors with lots of red pigment, yellow and light green will also fade quicker than other colors.
Adhesive backing is a non-corrosive acrylic with a 10 year life span. Won't eat through coatings or react with surfaces. Safe to apply & remove.
Unique, air-release adhesive lining features a self-collapsing diamond pattern that greatly reduces lifting and bubbling.
Ideal for vehicle applications, provides a lightweight, economical alternative to paint. Also great for architectural applications indoor & out.
Marine safe vinyl wrap film; can be used on interior and exterior parts of boats and other water crafts.
Suitable for architectural applications like kitchen cabinets, bathroom cabinets, doors, walls, desks and other furniture.
Shipped in strong, reinforced carbon box or tube (depending on roll size) to limit damage.